As the most important bad guy in the first Despicable Me movie, Vector is the most difficult rival that Gru has ever encountered. Until the prequel of Minions we did not know that his father is Mr. Perkins, the boss of the evil bank. This identity seem reveals that he is destined to be the opposite of Gru. However, like the other character in Pierre Coffin's works, Vector is not a complete villain, because there is always a comedy in his villainous life. If you're looking for easy and comfortable villain cosplay for Halloween, Vector must be a wonderful idea for a do-it-yourself to cosplay. Come and join us to learn how to make this stylish and functional outfit!
You'll Need:
Vector Orange Jacket
Vector Sportwear Pants
White Helmet
Black Square Glasses
Toy Gun
Vector White Shoes
The following will give you details on how to prepare them:
Black Mushroom Cosplay Wig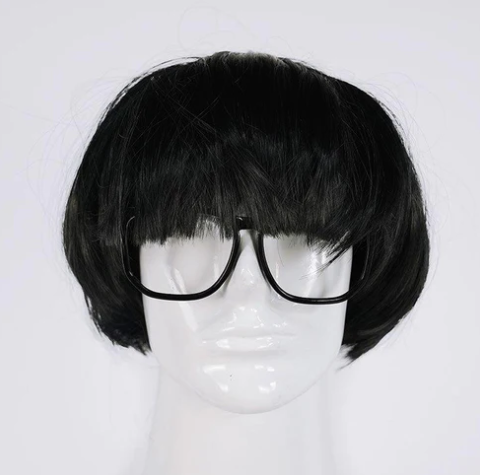 source from: Despicable Me (2010)
This short bob hairstyle looks like a mushroom or half watermelon with neat bangs on the front and the same length all around. Although it causes a simple and honest feeling, Vector is the man who successfully stole the Pyramid of Giza and is considered the most powerful villain by the bad guy community.
Vector Orange Jacket
Like his personality, Vector's suit is bright orange, representing his abundant energy and eternal confidence. An usual orange school uniform jacket can save you a lot of steps, you just need to sew your own white stand-up collar.
Here are the steps to follow:
Measure the collar that you want.
Fold the fabric in half lengthwise with the right sides facing each other.
Sew a seam along the pinned edge, and finally iron to press the seam flat.
After the overall is done, you can use white tape on the side of the jacket as the stripes. Of course, if you have white ribbons, you can sew them on and use a sewing machine for better effect. If you can't find a jacket product, you can also cut the orange top down the middle and add a white zipper and collar.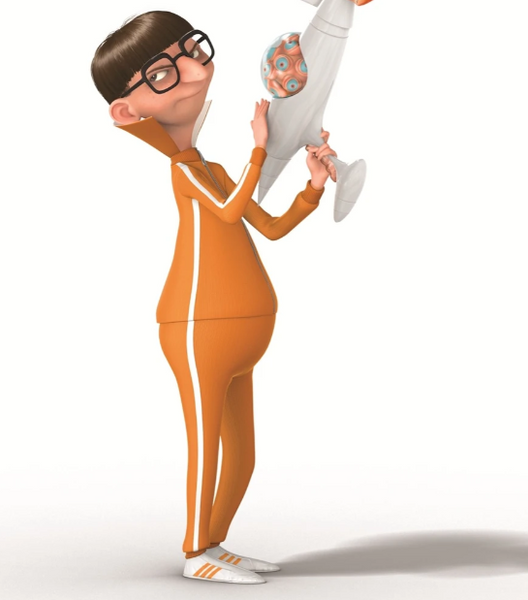 source from: Despicable Me (2010)
Vector Sportwear Pants
 As conspicuous as the costume, Vector has a beer belly. If you happen to be the same, then you can easily complete the his cosplay. If you decide to make your own orange sweatpants, a cotton-polyester blend is a good option because it is comfortable and durable. You can find the pattern of pants online, then follow the video instructions to cut and sew. And don't forget to use the wonder-under to iron white bias tape to both sides of the pants. If you are thin, then you need to use a small pillow or blanket to fill up your belly.
White Helmet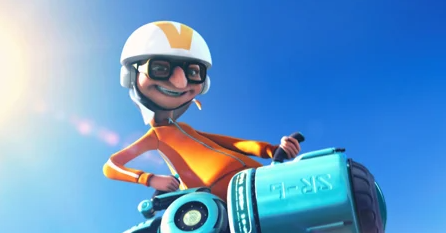 source from: Despicable Me (2010)
Vector wears a helmet because it is a part of his personal style and also serves as a protective gear for him while he is performing various stunts and experiments. You can purchase a white aviation helmet and then use large orange tape to make a letter "V" on the front. If you're tired of waiting time for online shopping, you can visit a goodwill store this year, where can let you get a touchable helmet or other useful materials for a cheap price.
Black Square Glasses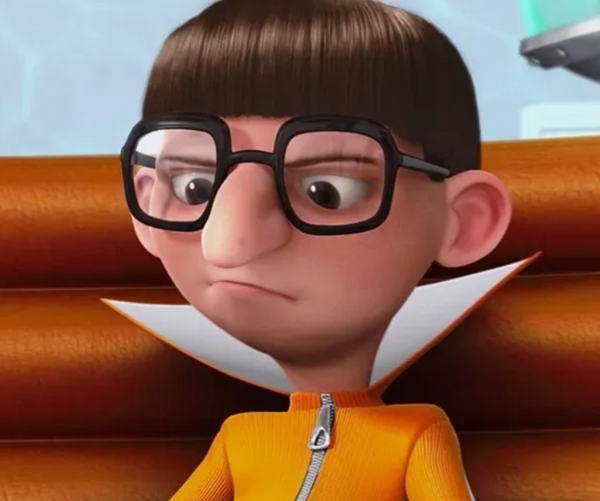 source from: Despicable Me (2010)
The square-framed glasses cause a wise and rigorous feeling, which also fits his setting of a technology fan. You can just buy a pair of frames. This kind of prop is highly matchable and can be used for a variety of occasions and events.
Toy Gun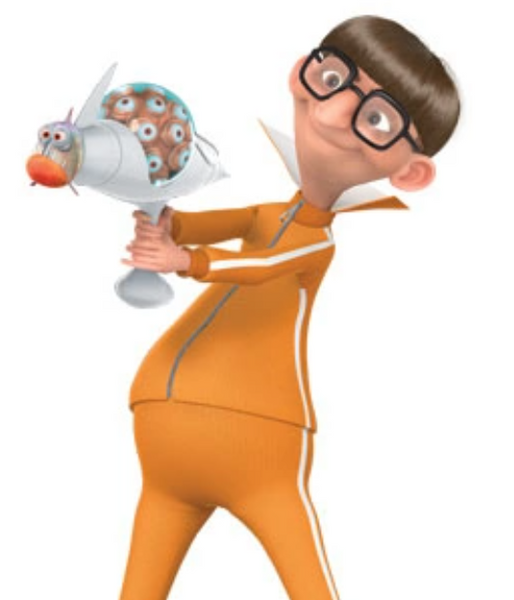 source from: Despicable Me (2010)
Vector has invented numerous gun with strange purposes, this small white gun is the one he uses most often. Its specialness is the squid bullet, which will restrict the enemy's movement. You can use a white toy water gun to cosplay the weapon.
Vector White Shoes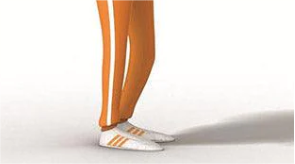 source from: Despicable Me (2010)
His shoes come from the style of classic Adidas sneakers, mainly white with orange stripes decorating the sides. It is an important part of Vector's character design and serves both a stylistic and functional purpose within the movie's narrative.
DIY Vector Costume Guide
Vector is known for his unique personality and appearance, which includes a face that looks like a good student and a bright orange outfit. His cosplay is uncomplicated and can be the first choice of homemade costumes. The basic part you need to prepare including the orange tracksuit, mushroom wig and glasses. Moreover, most of his props are in stock, you just need to add a few details to reach a high degree of restoration.
Vector Cosplay Costume
To be more economical and convenient, you can also use an orange jumpsuit to round off the Vector cosplay. As long as you have the essential details, you will successfully made an excellent outfit that is inspired by Vector's distinctive style. Among the things you need to pay attention to are the hairstyle, the white high neck, the letter logo and the weapon. Dress up with your family or friends as characters from the Despicable Me anime movie, and you can enjoy trick-or-treating this Halloween.
About Vector From Despicable Me
Vector is main antagonist of Despicable Me movie 1, which was released in 2010. Throughout the movie, he is shown to be an eccentric and quirky character who enjoys inventing and experimenting with various gadgets and machines. Despite his villainous nature, Vector is also portrayed as somewhat of a comic relief character in the movie, providing many of the movie's humorous moments. Overall, he is a memorable character in the Despicable Me series and has become a fan favorite among many viewers. Although Vector only appeared in the first film, he impressed audience from all over the world. Let's all look forward to his return in the fourth Despicable Me movie in the future!