How To Measure
It's suggested to have someone else to measure for you.
If you have any other special requirement, pls white it in the "Special Instruction" field when you fill in size.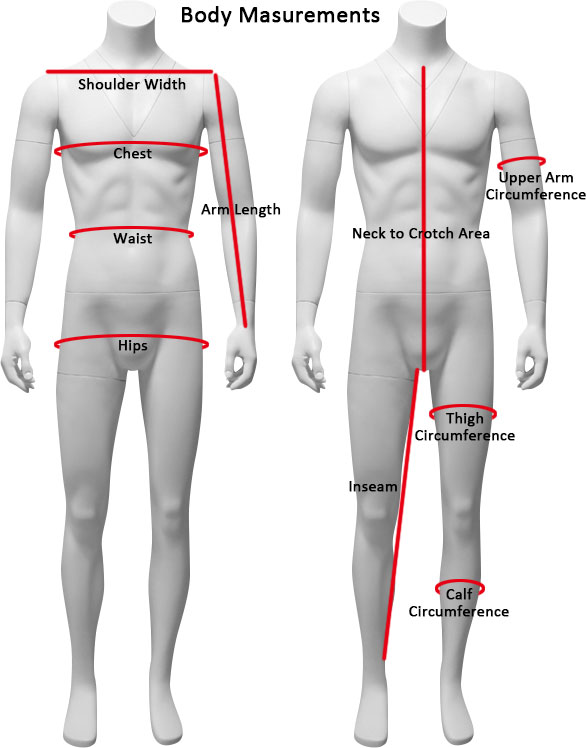 Shoulder Width
It's across shoulder from right shoulder joint to left shoulder joint instead of in circumference.
Chest
Measure around chest/bust at fullest point. For females, pls wear a bra when doing this measurement.
Waist
Measure around the smallest part of your waistline, it's also called natural waistline, at the point where your trousers would normally ride. Keep one finger between the tape and your body.
Hips
Measure around the fullest part of your hips, keeping the tape parallel to the floor.
Inseam
Measure the end of the inner thigh to ankle.
Thigh Circumference
Measure the fullest part of the thigh.
Calf Circumference
Measure the fullest part of the calf.