Description
The Shoes/Boots Is Cost-Effective,Nice Material,Great Style,Exquisite Workmanship,Size Standard.
Fabric: PU
Color: White
Details: Neon Genesis Evangelion EVA Asuka Cosplay Boots Custom Made, Custom made in your own measurements.
Product Details
Product name:
Neon Genesis Evangelion Eva Asuka Cosplay Boots Custom Made
Category:
Anime,Neo Angelique Abyss,Shoes,
Main Characters:
Nagisa, Kaworu,Ikari, Yui,Kaji, Ryouji
Informations
Souryuu, Asuka Langley:
asuka is the second child , who pilots evangelion unit 02. she is from germany, but with an american father and a half-german, half-japanese mother. in the rebuild of evangelion series of movies, her name is changed to asuka langley shikinami.
Neo Angelique Abyss:
Director Hideaki Anno's depression is what led to the dark themes of Neon Genesis Evangelion. Budgetary problems and parental complaints about content led to the original ending being scrapped and replaced with an extremely limited-animation ending breaking from the main plot. A movie, End of Evangelion, was later made based in part on the original planned ending and in part on Anno's increasing frustration with the otaku fanbase. The series' mix of psychoanalysis, religious symbolism, and genre deconstruction proved extremely influential on mature anime in the late '90s onward. The Japan Media Arts Festival in 2009 ranked it as the most popular anime of all time.
Delivery & Return
All Products ordered from us can be cancelled within 24 hours free of charge, but orders cancelled after 24 hours are subject to a handling fee equalling 50% of the item price. We thank you in advance for your understanding.
Size Chart
If you have any doubts about sizing or other shopping issues, please feel free to contact us by email or Tidio, and we will definitely try our best to help you out.
Asian Size Chart (Suitable for Genshin Impact clothing)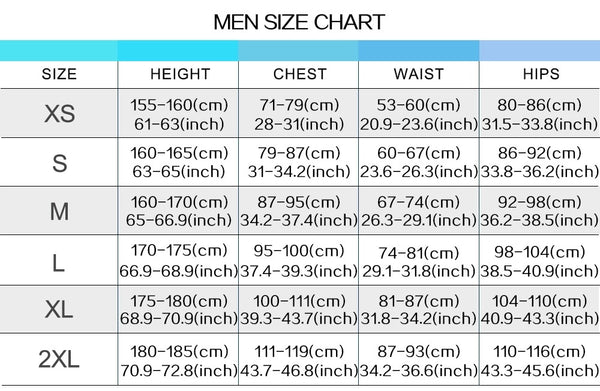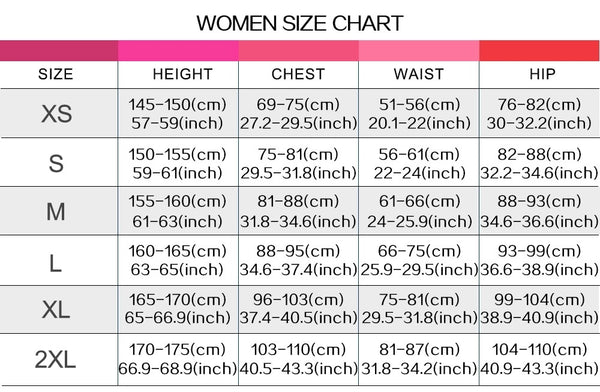 Here we list measurement guide for both gender. If you are doing Cross Cosplay. Make sure you send us right measurements. Have fun!
Delivery Policy
Total Delivery Date = Processing Date (5-15 days) + Shipping Date (4-10 days, depends on the Delivery Method you prefer to use on your order)
Shipping Policies Item
1.If you are one of these countries below, there are two shipping policies:
Australia, Austria, Belarus, Belgium, Bulgaria, Canada, Croatia, Czechia, Denmark, Estonia, France, Georgia, Germany, Gibraltar, Greece, Hong Kong SAR, Hungary, Indonesia, Ireland, Italy, Japan, Laos, Latvia, Liechtenstein, Lithuania, Luxembourg, Macao SAR, Malaysia, Mayotte, Moldova, Myanmar (Burma), Netherlands, New Zealand, Norway, Philippines, Portugal, Romania, Serbia, Singapore, Slovakia, Slovenia, South Korea, Spain, Sweden, Switzerland, Taiwan, Thailand, United Kingdom, United States, Vietnam, Cambodia, Mongolia, Malta, Réunion
(1).Expited (5-10 Business Days)      Shipping price : $29.90
(2).Free Shipping(7-20 Business Days)   Shipping price : $0
2.Rest of world(countries not included in the above)
Expited (5-10 Business Days)  Shipping price : $29.90
Processing Time
Most Orders(Except the custom-made costumes) will be Processing in 5-15 business days.
During Halloween time, the time maybe around 20 working days due to the heavy workload that time.
Contact us
Email: support@crazecosplay.com
Contact us
Contact us
Email: support@crazecosplay.com
Address:
Room 1714, Floor 17,Building 2,XinKai Plaza 
No. 22, Yongsheng West Road, Guicheng Street, Nanhai District, Foshan
Guangdong  525800
China
Payment & Security
Your payment information is processed securely. We do not store credit card details nor have access to your credit card information.
We found other products you might like!