Description
Video Game: Fate Extella Link
Character: Nero, Red Saber
Fabric: jacquard
Including: Dress as shown
Product Details
Product name:
Fate Extella Link Nero Saber Cheongsam Red Dress Cosplay Costume
Category:
Anime,Fate Extella,Costumes,
Main Characters:
Archer,Rider,Matou, Sakura
Informations
Saber:
one of three servants available to the protagonist of fate/extra. saber is near-identical in appearance to the saber of fate/stay night; however, this saber is vain, self-glorifying and pompous, with a love for the theatrical. despite this, she genuinely cares for the hakuno in her own way, and strives to embrace the beauty in all things.
Fate Extella:
A collaboration between the mobile game ken to mahou no logless inishie no megami and the video game fate/extella . Advertising that nero claudius from the latter are now playable characters in the former. Along with limited edition equipment and prizes the even ran from december 07-21, 2016. The commercial features some live-action imagery of the phone app but is predominately unique animated footage.
Size Chart
If you have any doubts about sizing or other shopping issues, please feel free to contact us by email or Tidio, and we will definitely try our best to help you out.
Asian Size Chart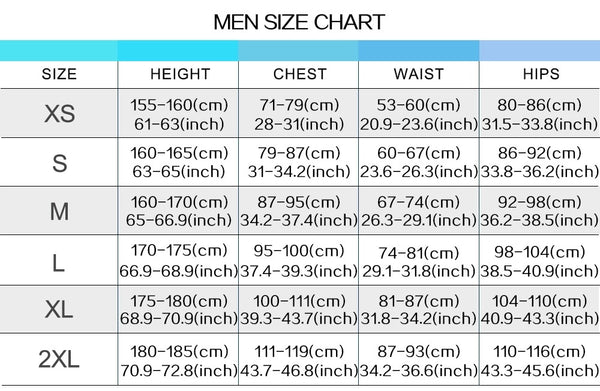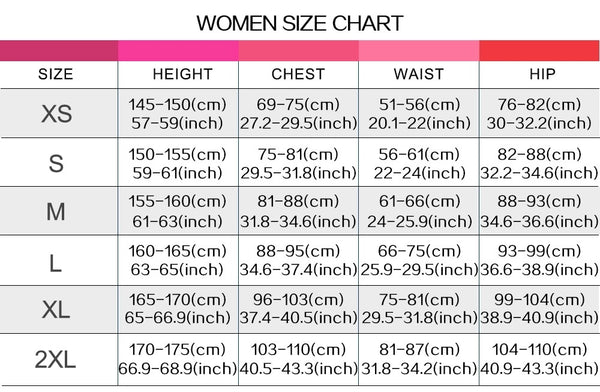 Here we list measurement guide for both gender. If you are doing Cross Cosplay. Make sure you send us right measurements. Have fun!
Delivery Policy
Total Delivery Date = Processing Date (5-15 days) + Shipping Date (4-10 days, depends on the Delivery Method you prefer to use on your order)
Shipping Policies Item
1.If you are one of these countries below, there are two shipping policies:
Australia, Austria, Belarus, Belgium, Bulgaria, Canada, Croatia, Czechia, Denmark, Estonia, France, Georgia, Germany, Gibraltar, Greece, Hong Kong SAR, Hungary, Indonesia, Ireland, Italy, Japan, Laos, Latvia, Liechtenstein, Lithuania, Luxembourg, Macao SAR, Malaysia, Mayotte, Moldova, Myanmar (Burma), Netherlands, New Zealand, Norway, Philippines, Portugal, Romania, Serbia, Singapore, Slovakia, Slovenia, South Korea, Spain, Sweden, Switzerland, Taiwan, Thailand, United Kingdom, United States, Vietnam, Cambodia, Mongolia, Malta, Réunion
(1).Expited (5-10 Business Days)      Shipping price : $29.90
(2).Free Shipping(7-20 Business Days)   Shipping price : $0
2.Rest of world(countries not included in the above)
Expited (5-10 Business Days)  Shipping price : $29.90
Processing Time
Most Orders(Except the custom-made costumes) will be Processing in 5-15 business days.
During Halloween time, the time maybe around 20 working days due to the heavy workload that time.
Contact us
Email: support@crazecosplay.com
Contact us
Contact us
Email: support@crazecosplay.com
Address:
Room 1714, Floor 17,Building 2,XinKai Plaza 
No. 22, Yongsheng West Road, Guicheng Street, Nanhai District, Foshan
Guangdong  525800
China
Payment & Security
Your payment information is processed securely. We do not store credit card details nor have access to your credit card information.
We found other products you might like!