Description
The Costumes Is Make By Comfortable Fabric,Correct Size,No Color Error,Good Quality,Delicate Workmanship.
Attack on Titan Season 3 Eren Cosplay Costume Scouting Legion Soldier Officer Uniform
Anime:

Attack on Titan

Character:

Eren

Including: coat, belt
Fabric: dacron, leather, lining
Product Details
Product name:
Attack On Titan Season 3 Eren Cosplay Costume Scouting Legion Soldier Officer Uniform
Category:
Anime,Attack on Titan,Costumes,
Main Characters:
Ackerman, Mikasa;Zo , Hange;Yeager, Eren
Informations
Yeager, Eren:
eren is shingeki no kyojin's protagonist. his adoptive sister, mikasa, notes on numerous occasions that he acts on impulse without thinking things through, and she often pulls/carries/throws him when he starts fighting with others to protect him from himself. along with mikasa, he tends to spend his free time with their mutual friend, armin.
Attack on Titan:
Centuries ago, Mankind was slaughtered to near extinction by monstrous humanoid creatures called titans, Forcing humans to hide in fear behind enormous concentric walls. What makes these giants truly terrifying is that their taste for human flesh is not born out of hunger but what appears to be out of pleasure. To ensure their survival, The remnants of humanity began living within defensive barriers, Resulting in one hundred years without a single titan encounter. However, That fragile calm is soon shattered when a colossal titan manages to breach the supposedly impregnable outer wall, Reigniting the fight for survival against the man-eating abominations.
Size Chart
If you have any doubts about sizing or other shopping issues, please feel free to contact us by email or Tidio, and we will definitely try our best to help you out.
Asian Size Chart (Suitable for Genshin Impact clothing)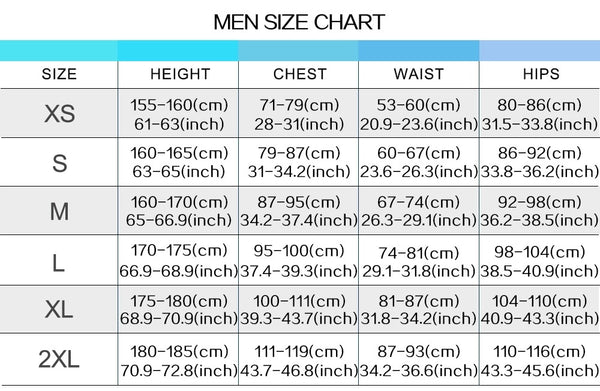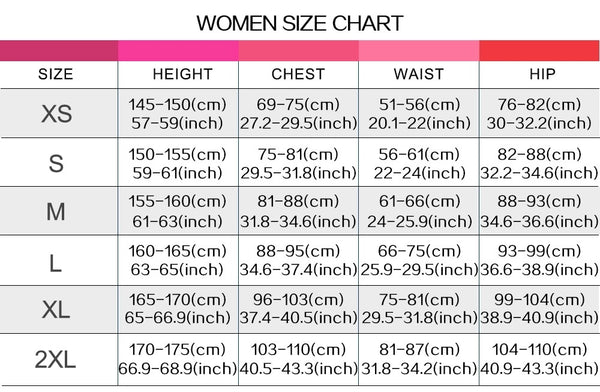 Here we list measurement guide for both gender. If you are doing Cross Cosplay. Make sure you send us right measurements. Have fun!
Delivery Policy
Total Delivery Date = Processing Date (5-15 days) + Shipping Date (4-10 days, depends on the Delivery Method you prefer to use on your order)
Shipping Policies Item
1.If you are one of these countries below, there are two shipping policies:
Australia, Austria, Belarus, Belgium, Bulgaria, Canada, Croatia, Czechia, Denmark, Estonia, France, Georgia, Germany, Gibraltar, Greece, Hong Kong SAR, Hungary, Indonesia, Ireland, Italy, Japan, Laos, Latvia, Liechtenstein, Lithuania, Luxembourg, Macao SAR, Malaysia, Mayotte, Moldova, Myanmar (Burma), Netherlands, New Zealand, Norway, Philippines, Portugal, Romania, Serbia, Singapore, Slovakia, Slovenia, South Korea, Spain, Sweden, Switzerland, Taiwan, Thailand, United Kingdom, United States, Vietnam, Cambodia, Mongolia, Malta, Réunion
(1).Expited (5-10 Business Days)      Shipping price : $29.90
(2).Free Shipping(7-20 Business Days)   Shipping price : $0
2.Rest of world(countries not included in the above)
Expited (5-10 Business Days)  Shipping price : $29.90
Processing Time
Most Orders(Except the custom-made costumes) will be Processing in 5-15 business days.
During Halloween time, the time maybe around 20 working days due to the heavy workload that time.
Contact us
Email: support@crazecosplay.com
Contact us
Contact us
Email: support@crazecosplay.com
Address:
Room 1714, Floor 17,Building 2,XinKai Plaza 
No. 22, Yongsheng West Road, Guicheng Street, Nanhai District, Foshan
Guangdong  525800
China
Payment & Security
Your payment information is processed securely. We do not store credit card details nor have access to your credit card information.
We found other products you might like!