Description
The Costumes Is Good Quality,No Color Error,Cost-Effective,Delicate Workmanship,Comfortably Dressed.
Anime Bleach Kuchiki Rukia Cosplay Costume Japanese Kimono Outfit Black
Anime :Bleach
Character :Kuchiki Rukia
Material: uniform cloth
Including: top + pants + belt
Product Details
Product name:
Anime Bleach Kuchiki Rukia Cosplay Costume Japanese Kimono Outfit Black
Category:
Anime,Bleach,Costumes,
Main Characters:
Kurosaki, Ichigo;Sado, Yasutora;Kuchiki, Rukia;Zaraki, Kenpachi
Informations
Kuchiki, Rukia:
rukia and her older sister, hisana, were brought together to 78th district of rukongai after they died in the human world. hisana abandoned rukia when she was still a baby since she could not continue to support both herself and rukia. rukia grew up on her own until she met renji abarai and other children her age. they worked together to steal food in order to survive and became a makeshift family. she's a bit of a tomboy to show that she's tough. during this time, rukia and renji showed signs of having spiritual power. while they initially opted against becoming shinigami, the death of all their friends prompted rukia to suggest joining the academy for a better life.
Bleach:
Ichigo kurosaki is an ordinary high schooler¡ªuntil his family is attacked by a hollow, A corrupt spirit that seeks to devour human souls. It is then that he meets a soul reaper named rukia kuchiki, Who gets injured while protecting ichigo's family from the assailant. To save his family, Ichigo accepts rukia's offer of taking her powers and becomes a soul reaper as a result.
Size Chart
If you have any doubts about sizing or other shopping issues, please feel free to contact us by email or Tidio, and we will definitely try our best to help you out.
Asian Size Chart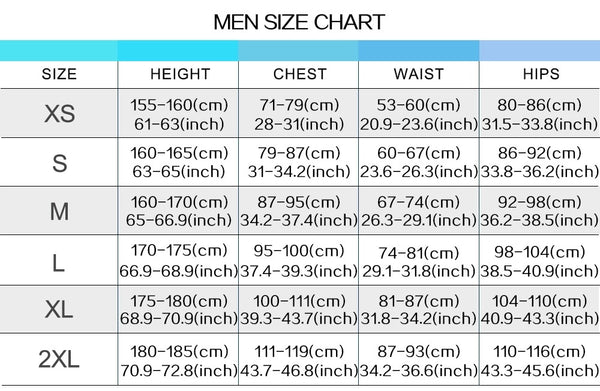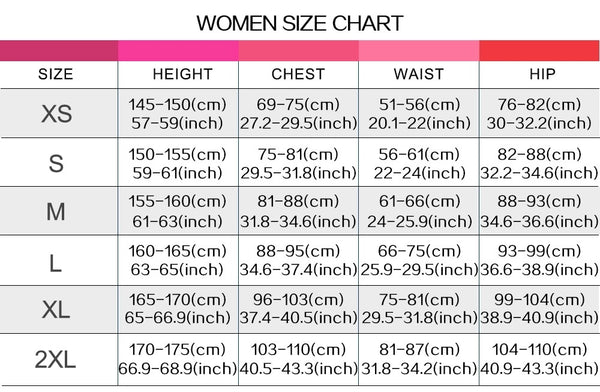 Here we list measurement guide for both gender. If you are doing Cross Cosplay. Make sure you send us right measurements. Have fun!
Delivery Policy
Total Delivery Date = Processing Date (5-15 days) + Shipping Date (4-10 days, depends on the Delivery Method you prefer to use on your order)
Shipping Policies Item
1.If you are one of these countries below, there are two shipping policies:
Australia, Austria, Belarus, Belgium, Bulgaria, Canada, Croatia, Czechia, Denmark, Estonia, France, Georgia, Germany, Gibraltar, Greece, Hong Kong SAR, Hungary, Indonesia, Ireland, Italy, Japan, Laos, Latvia, Liechtenstein, Lithuania, Luxembourg, Macao SAR, Malaysia, Mayotte, Moldova, Myanmar (Burma), Netherlands, New Zealand, Norway, Philippines, Portugal, Romania, Serbia, Singapore, Slovakia, Slovenia, South Korea, Spain, Sweden, Switzerland, Taiwan, Thailand, United Kingdom, United States, Vietnam, Cambodia, Mongolia, Malta, Réunion
(1).Expited (5-10 Business Days)      Shipping price : $29.90
(2).Free Shipping(7-20 Business Days)   Shipping price : $0
2.Rest of world(countries not included in the above)
Expited (5-10 Business Days)  Shipping price : $29.90
Processing Time
Most Orders(Except the custom-made costumes) will be Processing in 5-15 business days.
During Halloween time, the time maybe around 20 working days due to the heavy workload that time.
Contact us
Email: support@crazecosplay.com
Contact us
Contact us
Email: support@crazecosplay.com
Address:
Room 1714, Floor 17,Building 2,XinKai Plaza 
No. 22, Yongsheng West Road, Guicheng Street, Nanhai District, Foshan
Guangdong  525800
China
Payment & Security
Your payment information is processed securely. We do not store credit card details nor have access to your credit card information.
We found other products you might like!