Description
The Costumes Is Good Quality,No Color Error,Cost-Effective,Delicate Workmanship,Comfortably Dressed.
Demon Slayer Agatsuma Zenitsu Outfit Cosplay Costume
Anime: Demon Slayer
Character: Agatsuma Zentisu
Fabric:

Jacquard cotton + leather + spandex

Including:

Top + trousers + kimono coat + belt + leg cover *2+ leg cover bow *6+ socks

Description: the neckline is fashionable and atmospheric, restoring the human style. Digital print on sleeves for details. The fabric is smooth and crisp, and it is skin friendly and breathable.
Product Details
Product name:
Blade Of Demon Destruction Agatsuma Zenitsu Outfit Cosplay Costume
Category:
Anime,Demon Slayer,Costumes,
Main Characters:
Kochou, Shinobu,Tokitou, Muichirou,Kanroji, Mitsuri
Informations
Agatsuma, Zenitsu:
he is a member of the demon killing corps and a traveling companion of kamado tanjirou.
Demon Slayer:
Ever since the death of his father, The burden of supporting the family has fallen upon tanjirou kamado's shoulders. Though living impoverished on a remote mountain, The kamado family are able to enjoy a relatively peaceful and happy life. One day, Tanjirou decides to go down to the local village to make a little money selling charcoal. On his way back, Night falls, Forcing tanjirou to take shelter in the house of a strange man, Who warns him of the existence of flesh-eating demons that lurk in the woods at night.
Size Chart
If you have any doubts about sizing or other shopping issues, please feel free to contact us by email or Tidio, and we will definitely try our best to help you out.
Asian Size Chart (Suitable for Genshin Impact clothing)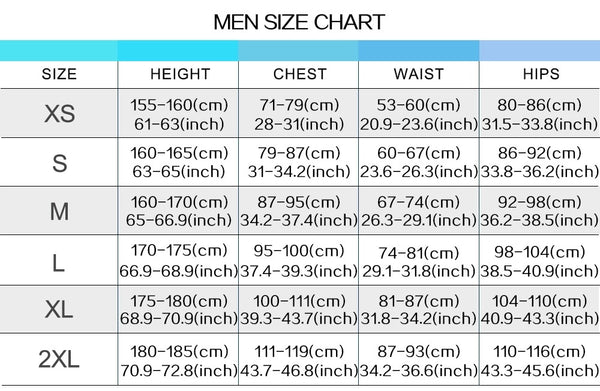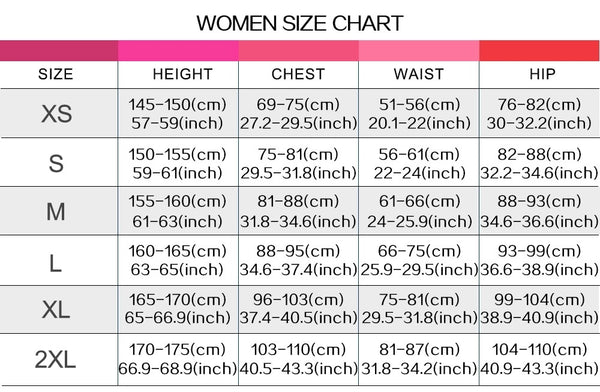 Here we list measurement guide for both gender. If you are doing Cross Cosplay. Make sure you send us right measurements. Have fun!
Delivery Policy
Total Delivery Date = Processing Date (5-15 days) + Shipping Date (depends on the Delivery Method you prefer to use on your order)
Shipping Policies Item
1.If you are one of these countries below, there are two shipping policies:
Australia, Austria, Belarus, Belgium, Bulgaria, Canada, Croatia, Czechia, Denmark, Estonia, France, Georgia, Germany, Gibraltar, Greece, Hong Kong SAR, Hungary, Indonesia, Ireland, Italy, Japan, Laos, Latvia, Liechtenstein, Lithuania, Luxembourg, Macao SAR, Malaysia, Mayotte, Moldova, Myanmar (Burma), Netherlands, New Zealand, Norway, Philippines, Portugal, Romania, Serbia, Singapore, Slovakia, Slovenia, South Korea, Spain, Sweden, Switzerland, Taiwan, Thailand, United Kingdom, United States, Vietnam, Cambodia, Mongolia, Malta, Réunion
Expited (5-10 Business Days)      Shipping price : $9.90

Free Shipping(7-20 Business Days)   Shipping price : $0

Rush Express(3-5 Business Days+Process Time)   Shipping price : $29.99
2.Rest of world(countries not included in the above)
Expited (5-10 Business Days)  Shipping price : $9.90

Rush Express(3-5 Business Days+Process Time)   Shipping price : $29.99
Processing Time
Most Orders(Except the custom-made costumes) will be Processing in 5-15 business days.
During Halloween time, the time maybe around 20 working days due to the heavy workload that time.
Contact us
Contact us
If you have any questions about shopping, you can consult us.
Email: support@crazecosplay.com
Phone Number: +1 (779) 379-9892
Room 1714, 17th Floor, Block 2, Xinkai Plaza, No.22 West Yongsheng Road, Guicheng Street, Nanhai District, Foshan city (Residence declaration)
Payment & Security
Your payment information is processed securely. We do not store credit card details nor have access to your credit card information.
We found other products you might like!